Black Friday & Cyber Monday 2018
November 2018
You can pickup Denied for just $1 the next few days!
Make sure you're all set for the Christmas season and only listen to the carols you want to hear. 🎄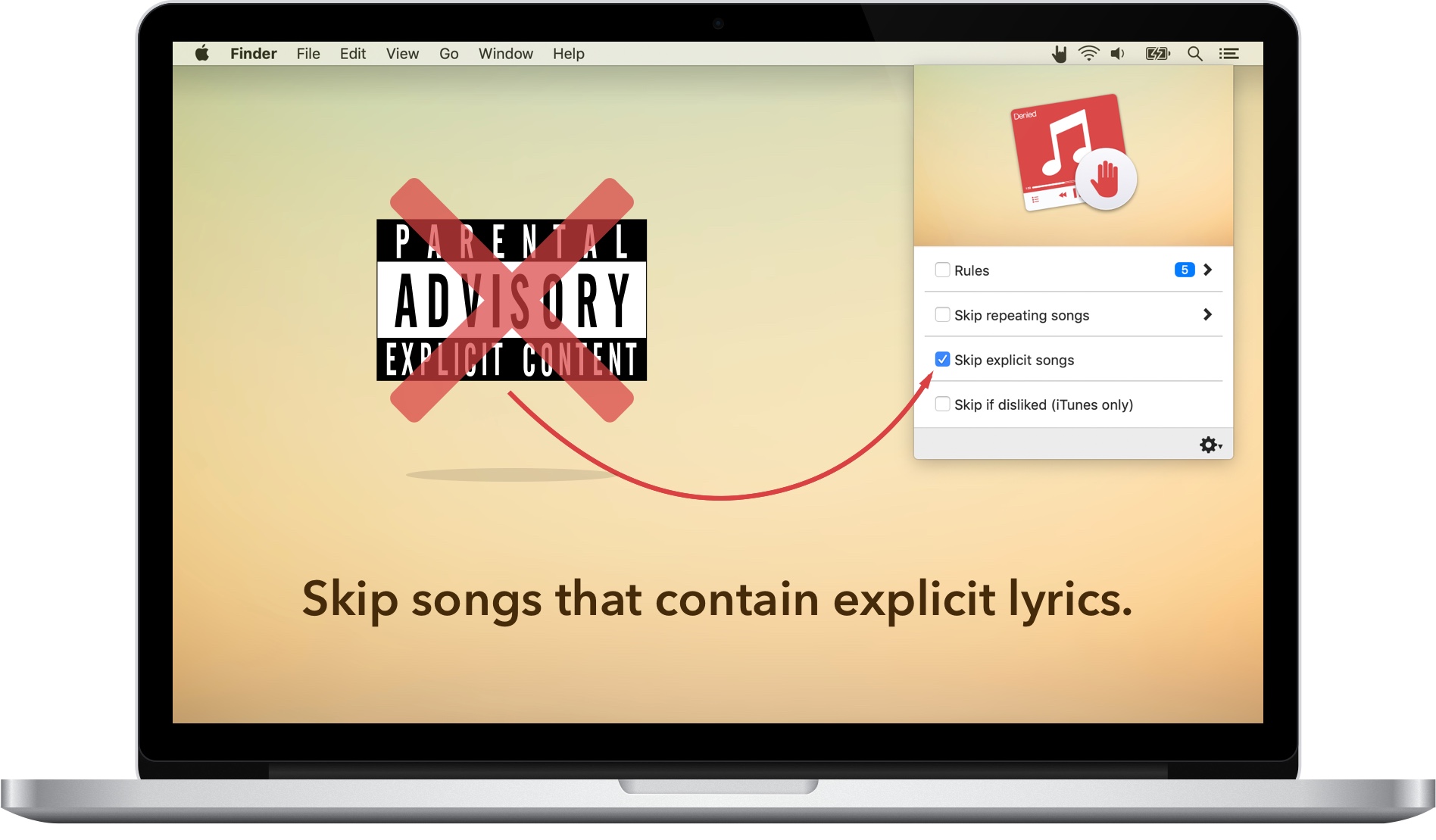 Skips terrible music
Denied saves your ears from Nickelback or any other band, song or album. It sees what you're playing and automatically skips songs that you dislike.
---