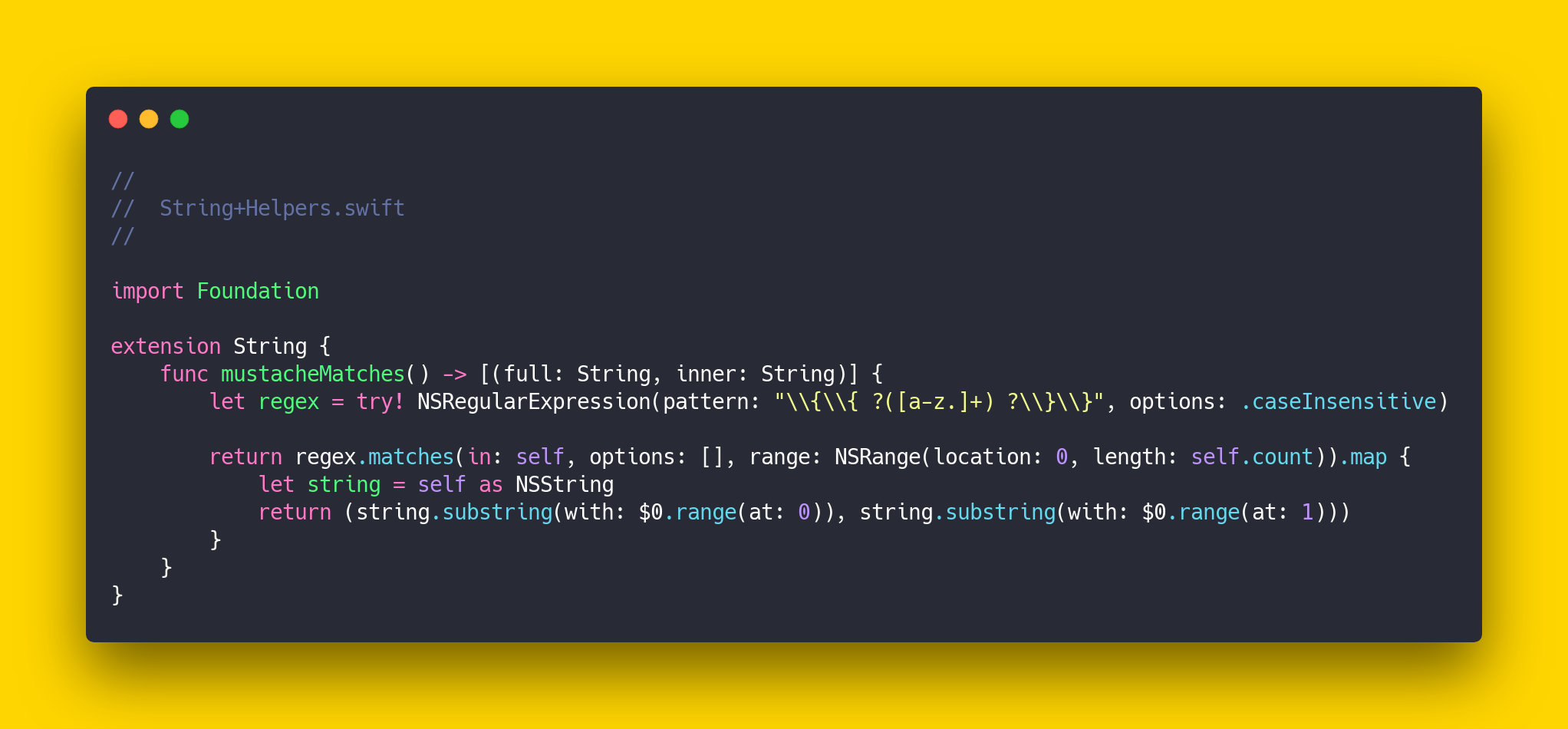 Just a single click is all it takes to generate an image like the one on the left.
To get your snippet in Petrify you can select it, then...
Drag it onto Petrify's Dock icon.
Use the Services menu availble in most text editors.
Paste it into Petrify's editor manually.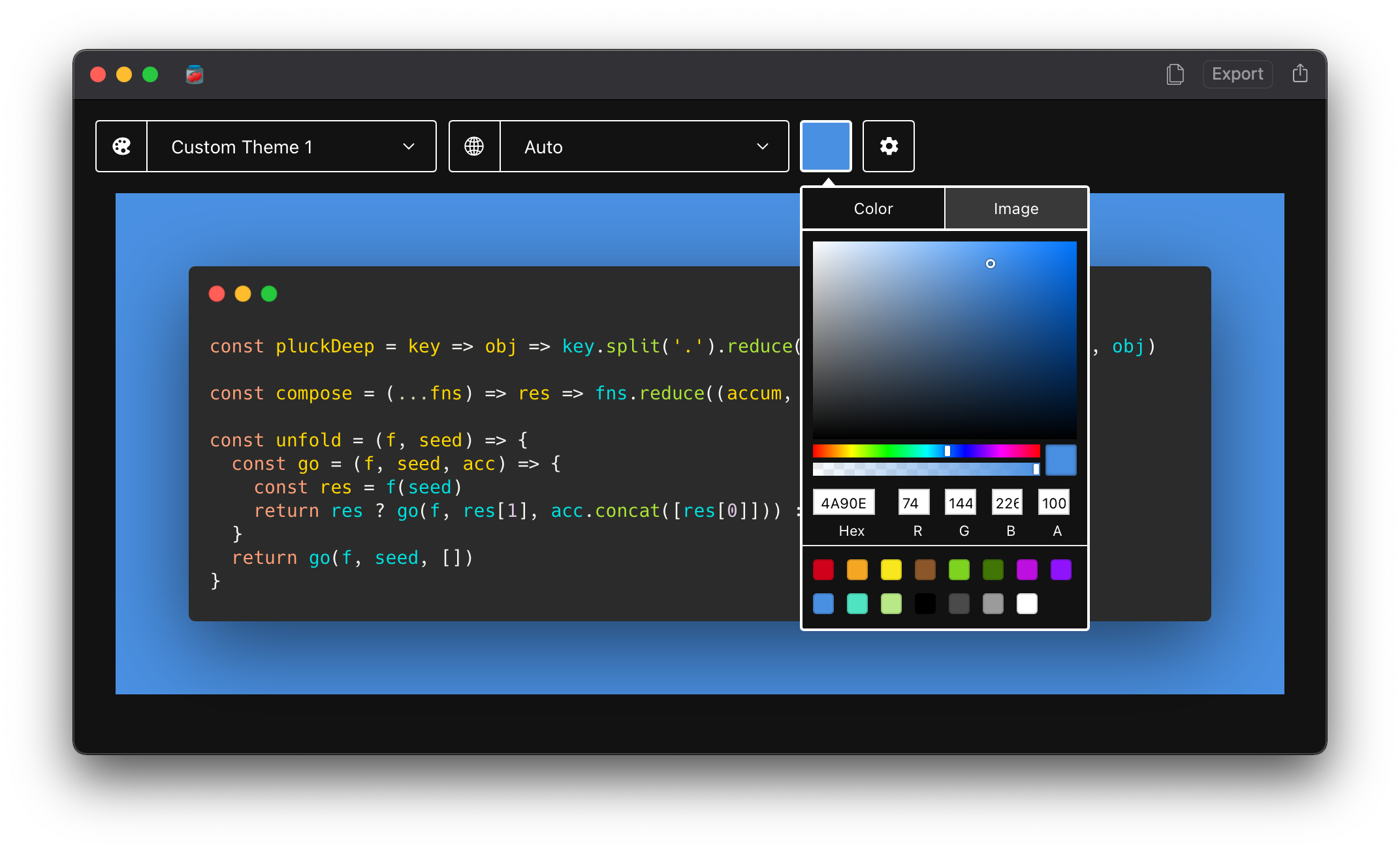 Use the editor to customize your images. Pretty much anything can be tweaked.
Change the font, background color, spacing, theme etc.
Your settings are saved between sessions. 💾
Credits for this go to the Carbon project that Petrify uses the open-source editor of. 🙌
Petrify is not affiliated with Carbon or its developers in any way. You can use Carbon for free on carbon.now.sh.
While these types of images are cool, there are a few things you should know.
Generating an image from text is detrimental for people who use assistive devices. It would be a waste if your images weren't accessible to anyone with a visual impairment. Here's what you can do: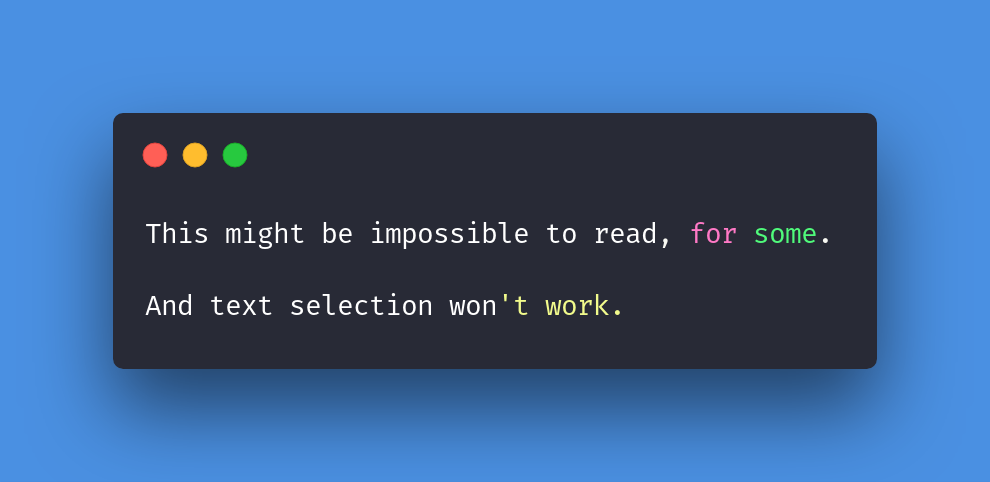 Features
Easily drag snippets onto the Dock icon.
Send code to Petrify through the Services menu.
Drag generated images into Finger, apps or social media. Ready to use.
Built on top of carbon.now.sh and its editor.