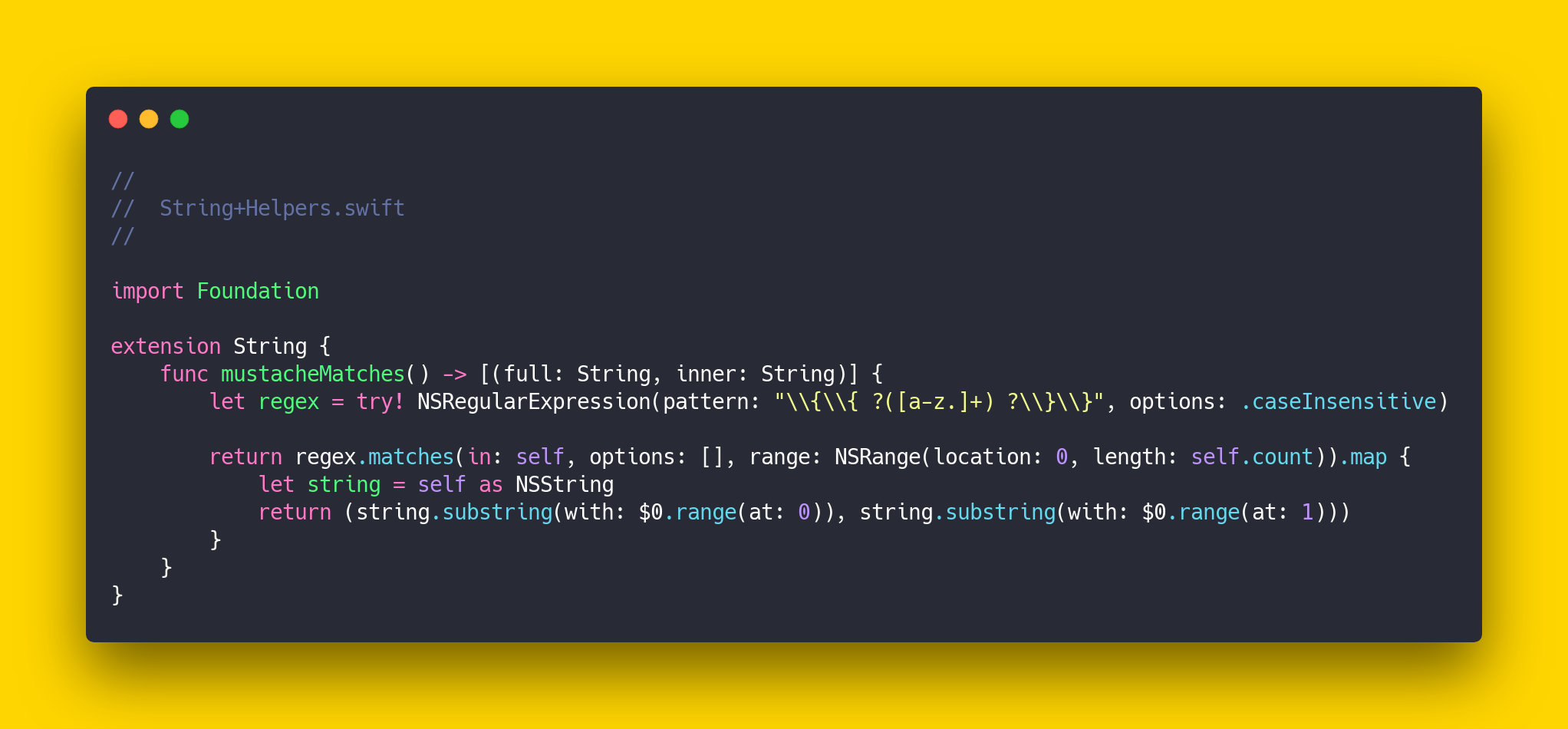 Convenient
Just a single click is all it takes to generate an image like the one on the left.
To get your snippet in Carbonize you can select it, then...
Drag it onto Carbonize's Dock icon.
Use the Services menu availble in most text editors.
Paste it into Carbonize's editor manually.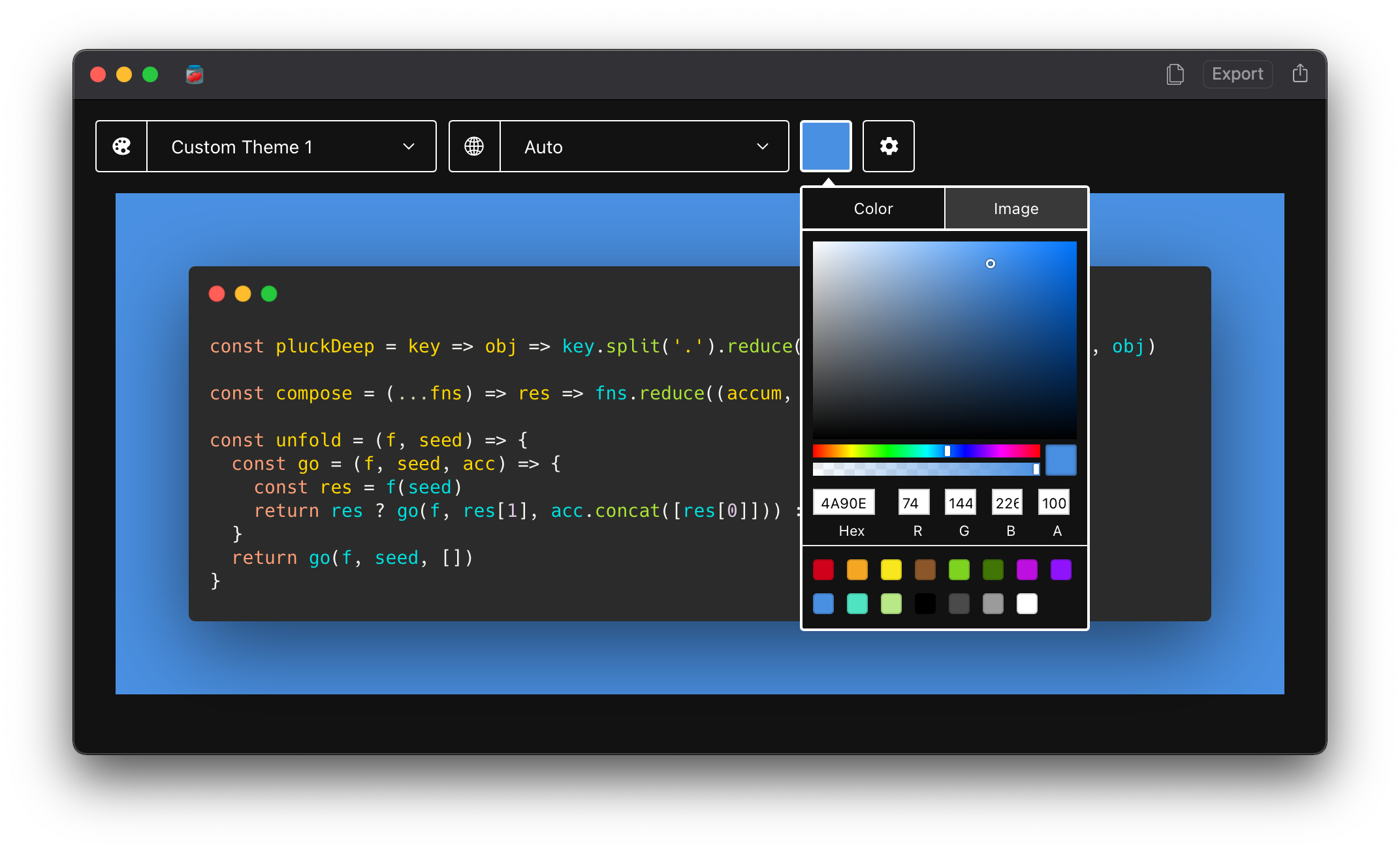 Customizable
Use the editor to customize your images. Pretty much anything can be tweaked.
Change the font, background color, spacing, theme etc.
Your settings are saved between sessions. 💾
All credits for this go to Dawn Labs. 🙌
Accessibility 👁
While these types of images are cool, there are a few things you should know.
Generating an image from text is detrimental for people who use assistive devices. It would be a waste if your images weren't accessible to anyone with a visual impairment. Here's what you can do: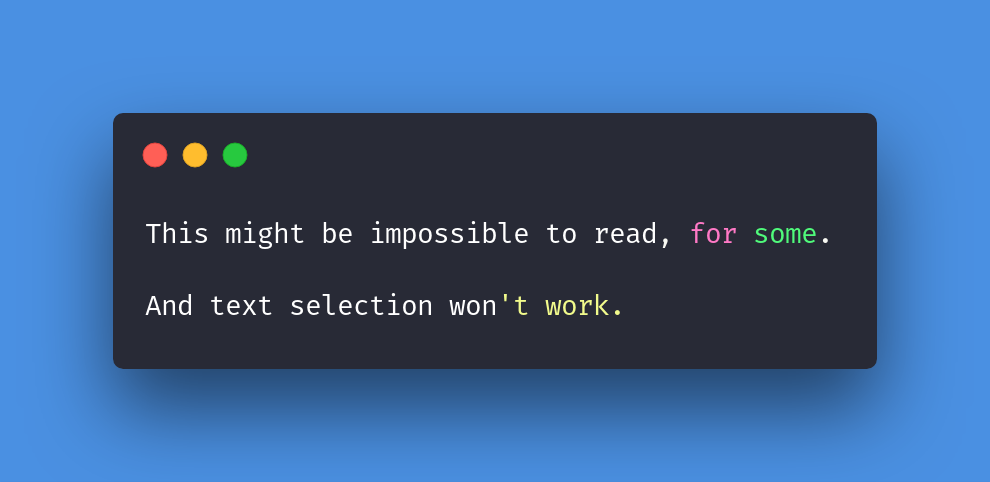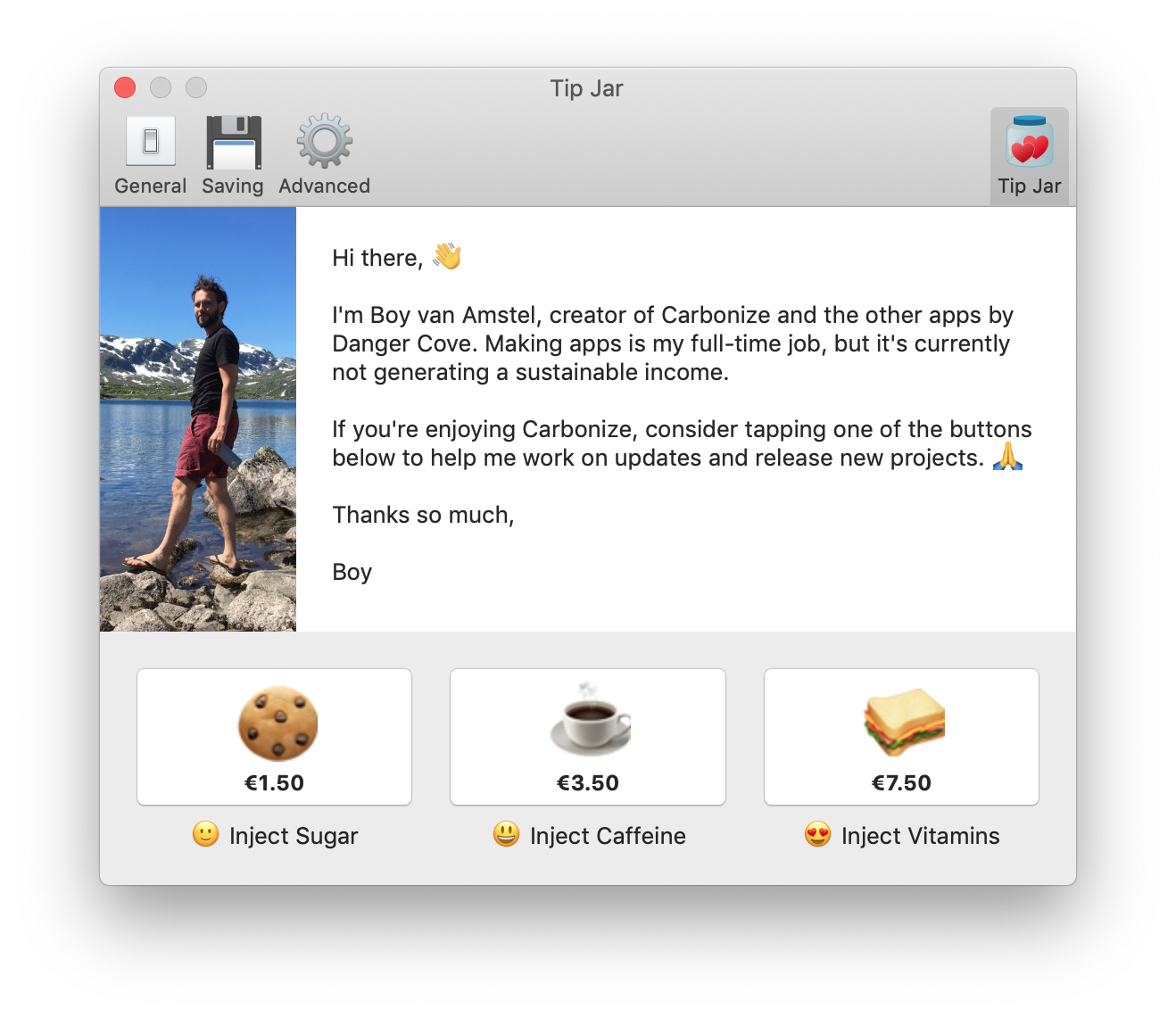 Support development 💪
Making apps is my full-time job, but it's currently not generating a sustainable income. Consider using the Tip Jar in the app to help me work on updates and release new projects. Thanks!
Subscribe ✉️
Stay up to date by subscribing to the app specific newsletter.
I'll occasionally send you updates, announcements for new apps and other general news that's important enough to email you about.
Features
Easily drag snippets onto the Dock icon.
Send code to Carbonize through the Services menu.
Drag generated images into Finger, apps or social media. Ready to use.
Built on top of carbon.now.sh and its editor.