Denied is now free 🙀, with a Tip Jar
December 2018
I'm trying something new to support the development of my apps. Instead of charging upfront, Denied is now free with optional in-app purchases.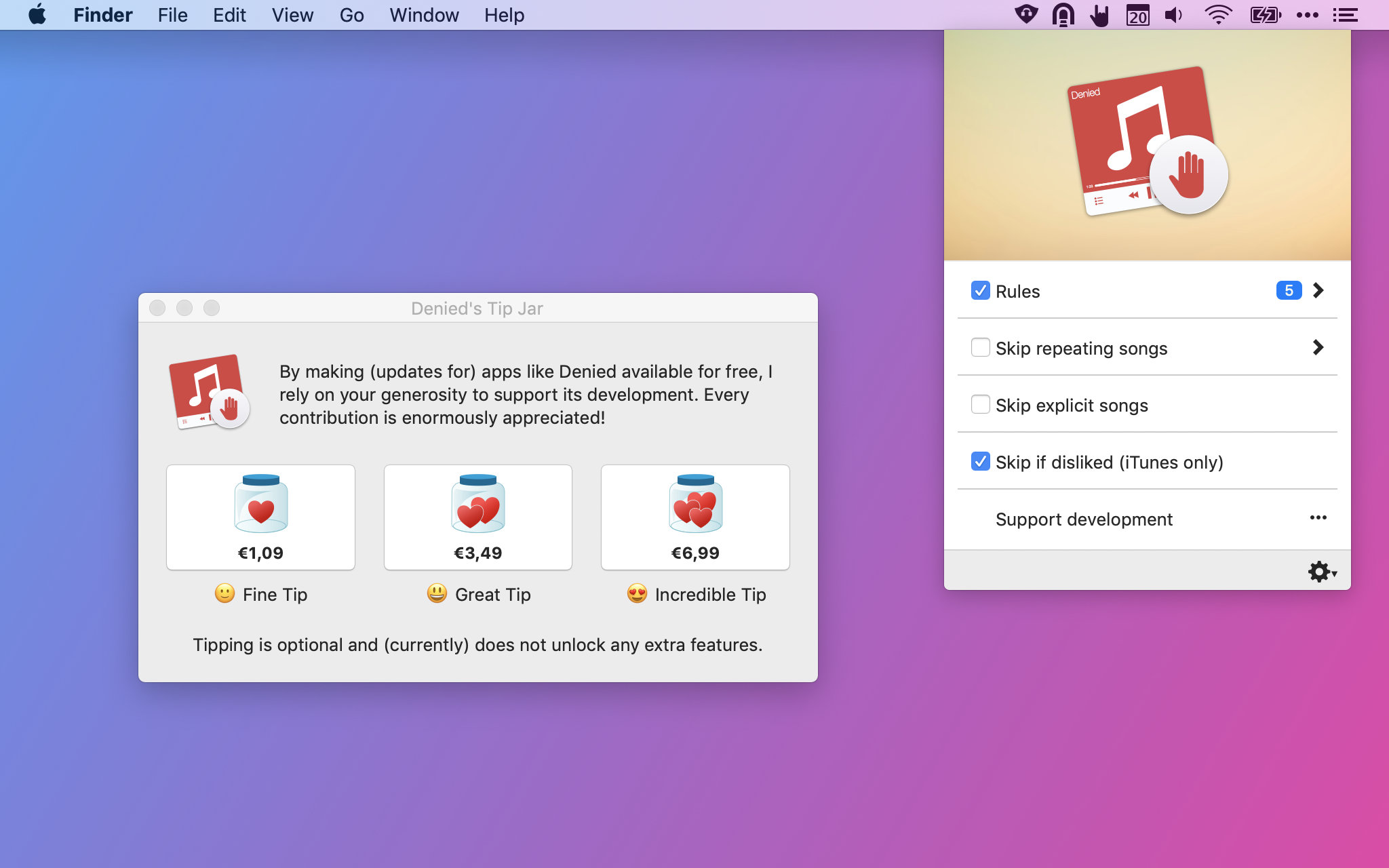 This puts a lot of trust in you, my customer. I rely on your generosity to generate enough revenue to continue working on my software. It's a little scary, I have to say.
That said, I'm very excited about lowering the bar to use my apps. There's nothing stopping you anymore from recommending Denied to others and for them to install it on their Macs.
If you've purchased Denied before, that's marvelous. Your support has kept me working on Denied since 2014! I'm hoping you're with me for this next chapter. 🤟
Don't have Denied yet? Get Denied!
---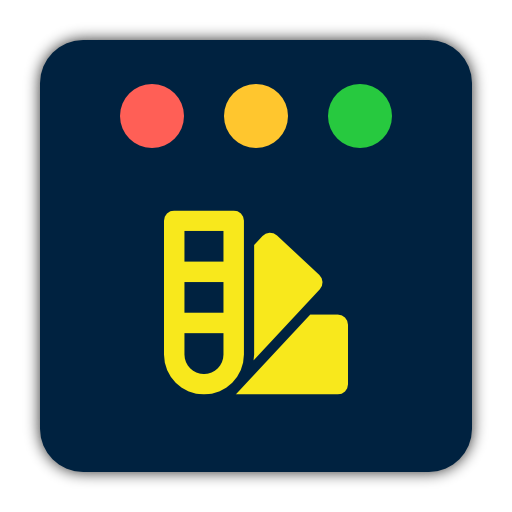 Carbonize
Beautiful images of code
Generate gorgeous images from your code snippets. Ready to save or share.
Photo by Brian Patrick Tagalog on Unsplash

Denied
Skips terrible music
Denied saves your ears from Nickelback or any other band, song or album. It sees what you're playing in Spotify and iTunes (including Apple Music) and automatically skips songs that you dislike.
Photo by Michael Aleo on Unsplash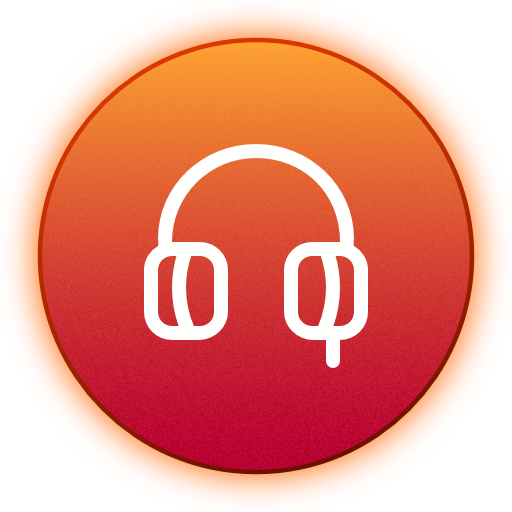 Relax
Mutes internal speakers
Relax automatically mutes your internal speakers and pauses music apps when you disconnect headphones.
Photo by wu yi on Unsplash