New features for Timeless!
February 2020
A new version of Timeless came out this Friday! Besides a whole bunch of under-the-hood tweaks and improvements it introduces two new features that were requested by a few of you.
I've also switched to a more liberal versioning system. This is update came out in 2020 (2020.3) and it's update number three (2020.3) this year. In a more traditional versioning system I might've called this is 1.5 or even 2.0 release. 🚀
New features
Let's start with the new features. They were both requested several times and I think they're great additions.
Both are premium features that will be unlocked when you buy a license for Timeless.
Connect the last and first time entry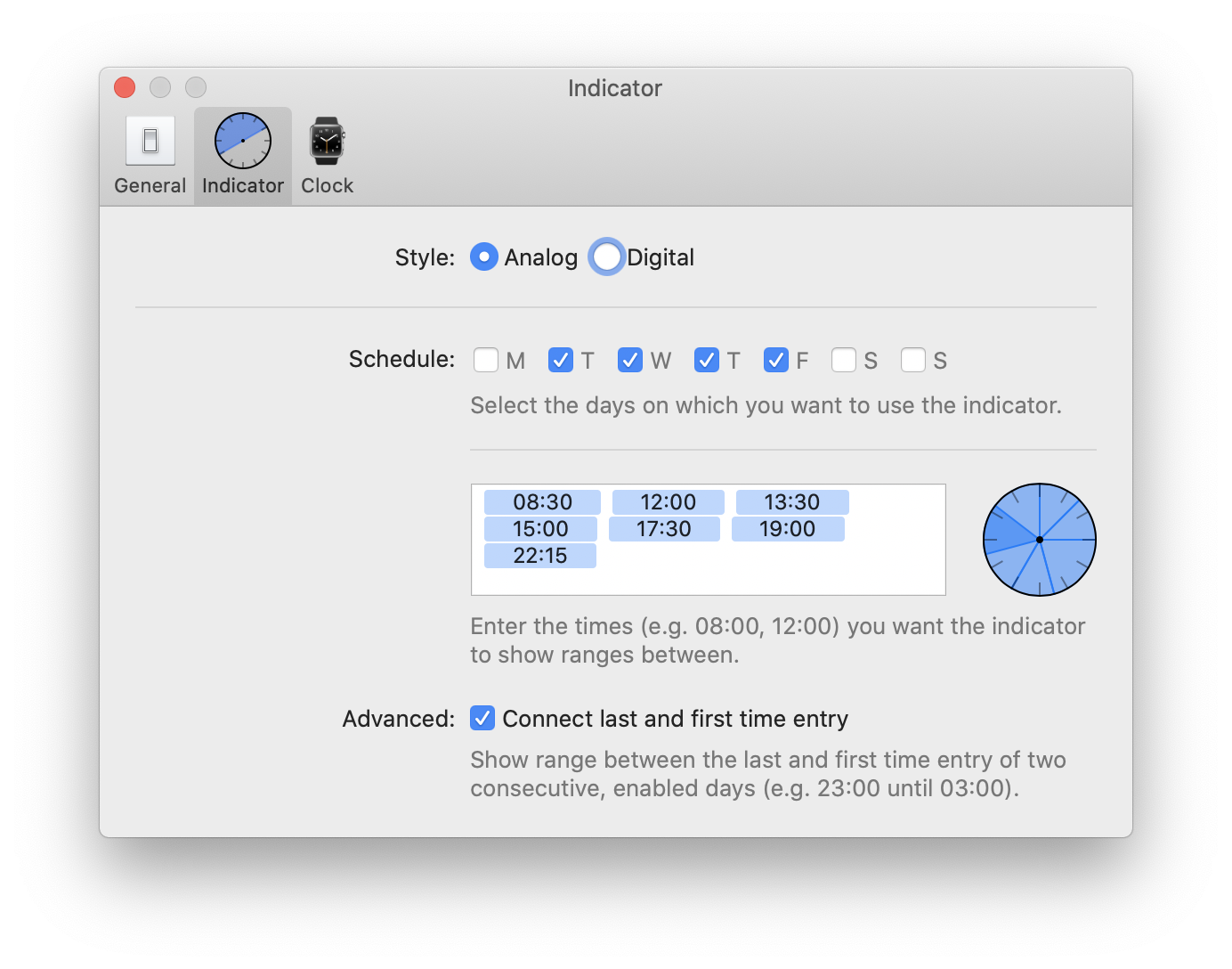 This is a feature for night owls. Previously Timeless would create a range up to the last time entry, then turn idle until the first time entry the next morning. This won't do if you're getting something done between 10 PM and 3 AM. I'm excited to say that with version 2020.3 you can choose to bridge the gap between two consecutive, enabled days.
Simply enable the feature in the indicator preferences. That's it. ✓
Customize the optional clock's date components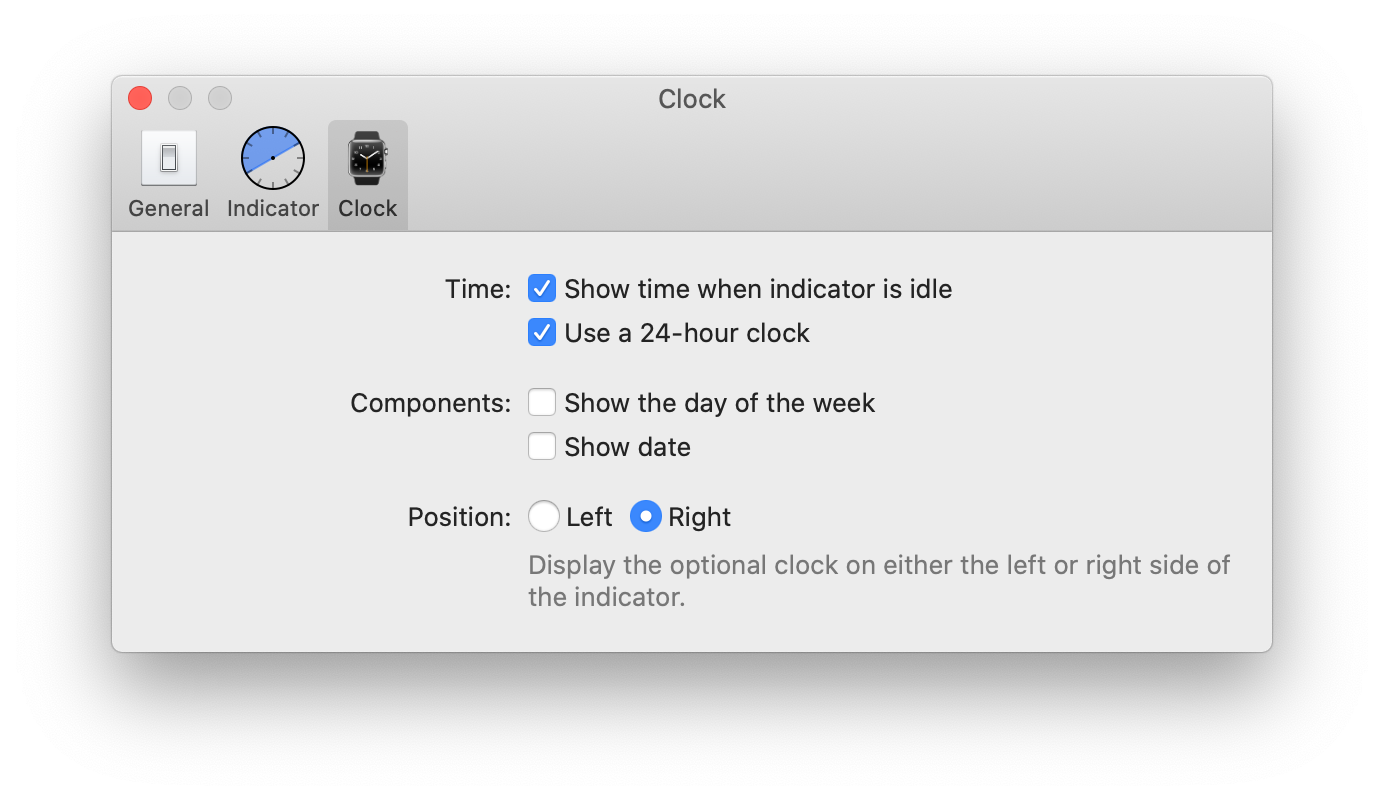 Originally Timeless would always show the current day and time when the indicator is idle. If it's Friday at 20:15, it would say "Mon 20:15". The new default is to just show the time, clean and simple "20:15". You can optionally add the current day and even display the full date "Mon 17 Feb 20:15", exactly like macOS allows you to do.
All date and time formats are of course displayed according to your current locale. 🌐
Changes
The optional clock now has its own preference pane.
Toggling a premium feature shows the registration window as a convenient sheet.
A single internal timer makes sure all events happen at the right time.
Toggling weekdays is now a premium feature. If you were using the free version, your current settings are preserved.
Fixes
The alignment of the time in the menu bar has been fixed for macOS 10.15.
Lots of under the hood changes and improvements regarding the internal clock handling UI updates, waking from sleep etc.
That's it. A lot has changed in this release. If you notice anything out of the ordinary, click the 'Timeless Help' item and let me know.
Enjoy the update! 🙂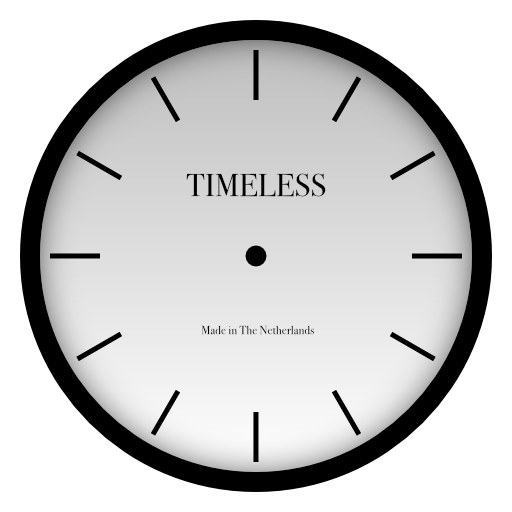 Stay focused and reduce time anxiety
Timeless was a subtle clock replacement. It helped you feel less anxious about the time and more focused on how you should be spending it.
---