Avoid stress
The clock can be a distraction for me. It imposes stress and distracts me while I try to get work done.
If you're anything like me, these will sound familiar:
10.00 "Only 10 am?? It feels like I've been doing nothing."

11.30 "Better not start something new, it'll be lunch soon."

14.00 "Sheesh this day is never going to end…"

16.00 "It's already 4 pm?? I did nothing today and it's too late to start now."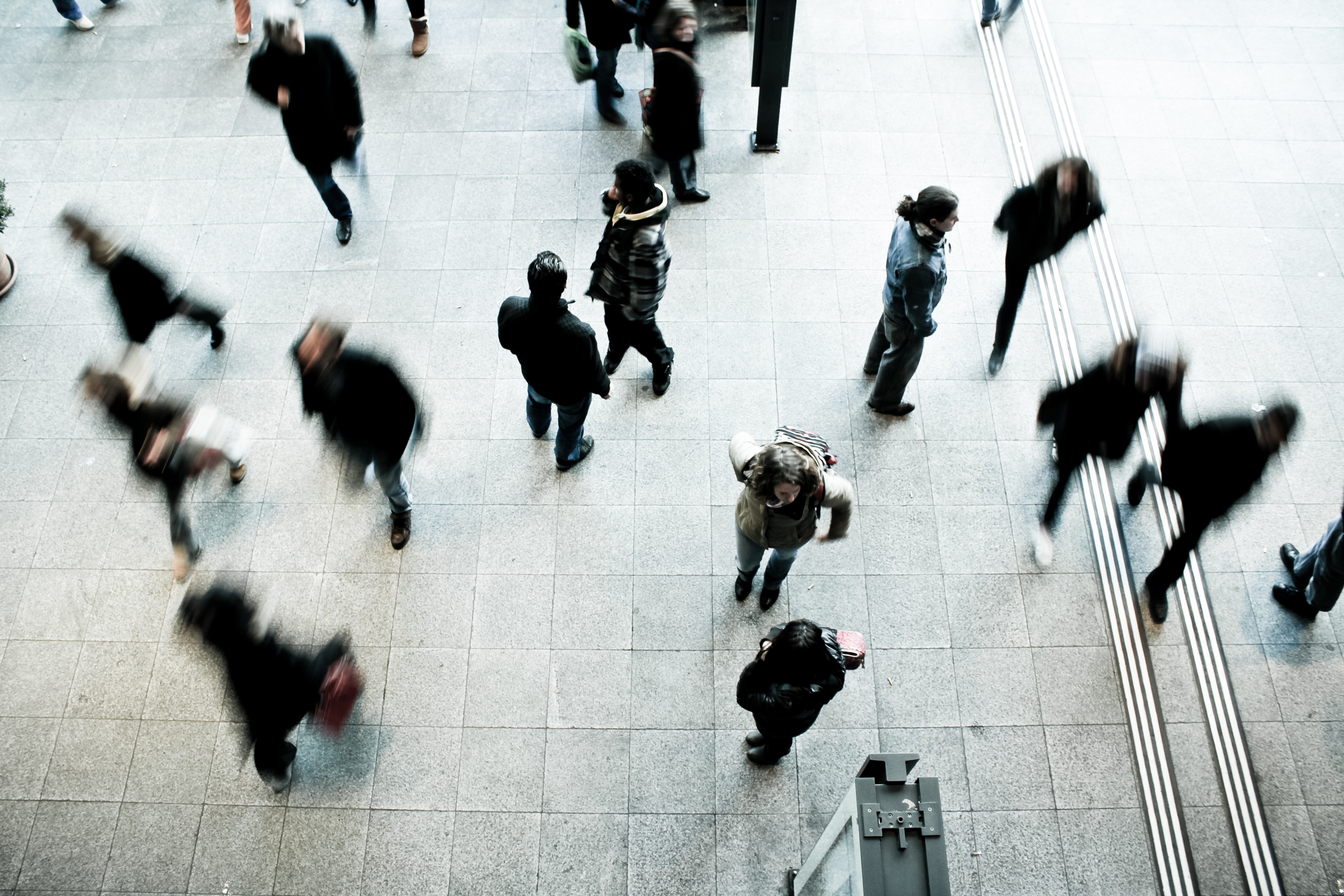 The indicator
Timeless gives you a generic idea of what part of the day you're in: morning, lunch time, noon etc.
The current indicator shows a range between 8am and 12pm. The actual time can be anything in between.
By making the clock less specific, it reduces the sense of dread some hours of the day might give you.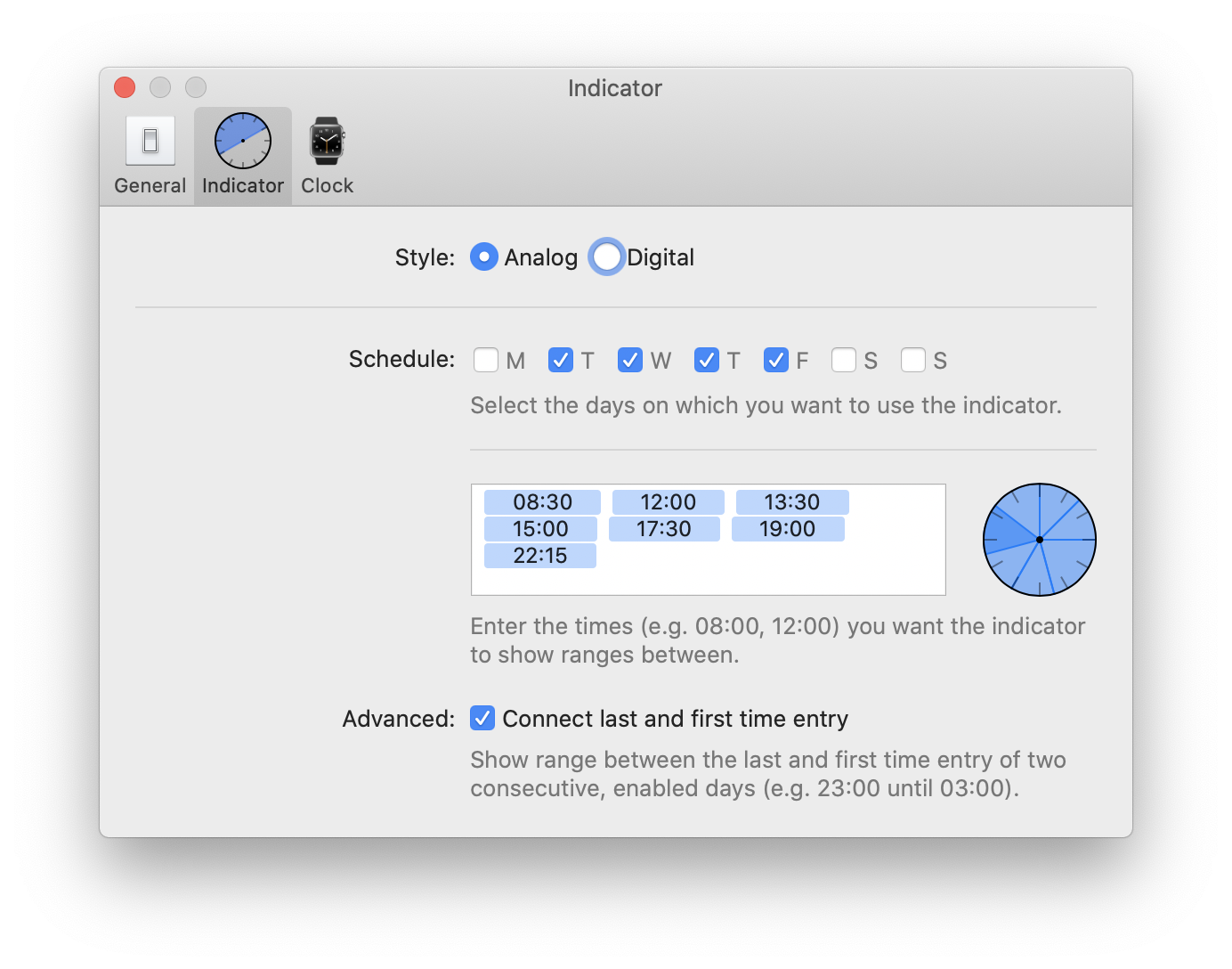 Customizable ranges
Time ranges are very personal. The preferences screen allows you to setup segments that suit your day.
The indicator will benefit you most on work days. If you're not working you might want to disable it. Customize the schedule to reflect your week.

Easy to adopt
Don't worry about losing time completely with Timeless. You can optionally display a clock when you're not working.
If the indicator isn't showing a range, it can display the time instead. Just like you were used to.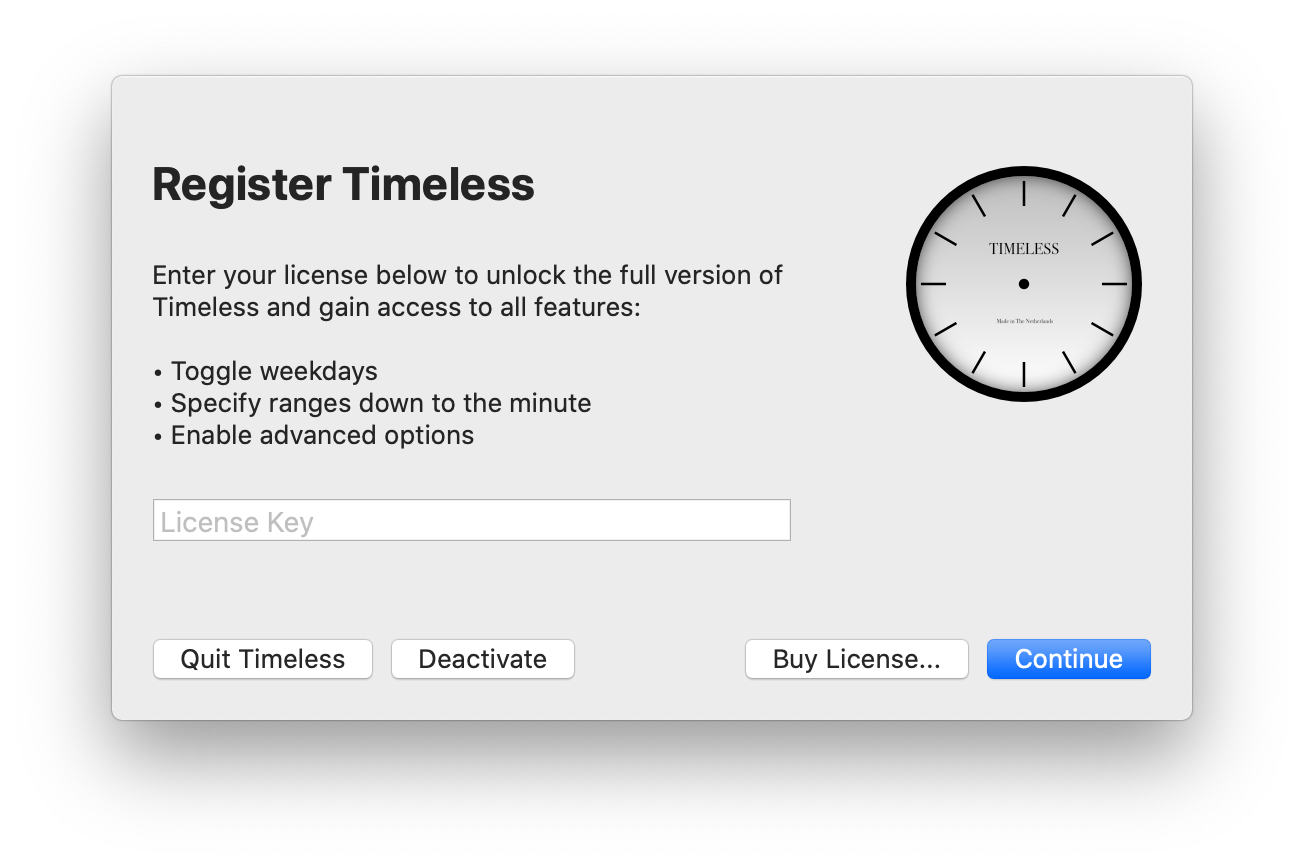 Try it!
If you install the free version and press the Buy License...-button in the app, you'll get $1 off your purchase.
Subscribe ✉️
Stay up to date by subscribing to the app specific newsletter.
I'll occasionally send you updates, announcements for new apps and other general news that's important enough to email you about.
Features
Specify several, custom time segments.
Indicates the current segment in the menu bar.
Has a built-in scheduler.
Shows a clock when the indicator is inactive.
Display the time and date with a single click.