AirVLC v.1.1.1, still better with VLC 2.0.x
November 2013
It feels like an update for AirVLC has been overdue. Even though it's been working very well for me and even made the transition to Mavericks like it was nothing.
The changes in this update are mostly behind the scenes; I updated the frameworks and project to work with Xcode 5. Besides that I've made some tweaks to accomodate a few changes Videolan made in VLC 2.1.0.
Unfortunately there is no way to test if those changes work yet, because the AirPlay support in 2.1.x still seems to be completely broken. Even in the nightly builds. So if you intend to use AirVLC to watch your movies on your Mac and play the audio in sync over AirPlay, stick to VLC 2.0.9 or downgrade if you've updated already.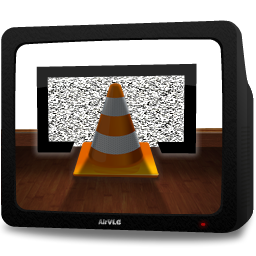 AirPlay Audio Sync for VLC
Watch videos in VLC on your Mac and play the audio over AirPlay. All in sync.
---