Danger Cove apps work flawlessly with first macOS Big Sur beta
June 2020
After trying Timeless, Denied, Carbonize, Relax and Pipvid with the first macOS 11 beta, I've discovered they're all working fine!
New releases tend to introduce (security) features that I need to comply with, but the first beta at least seems to be fully compatible. 👍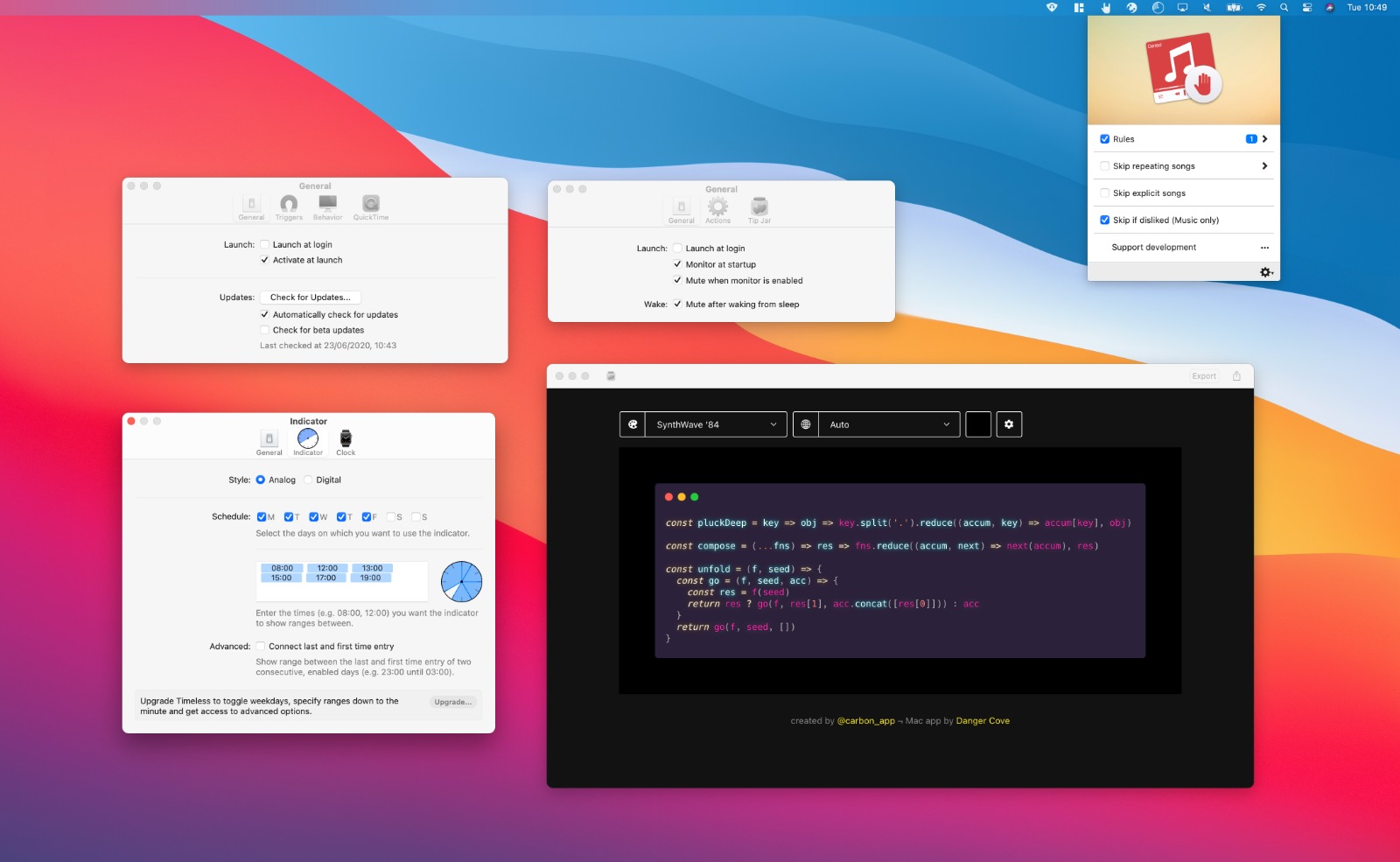 Here's a screenshot of the apps running on the new OS. Notice the huge change in design.
I stick to default UI elements for most of my apps in anticipation of an event like this; every app immediately looks right at home with the new look. Apart for Denied, which could use with some rounded corners. 😅
---