Clocks come in two different flavors: digital and analog. With Timeless' latest update the same goes for the indicator.
If you found it difficult to determine exactly which range you were in previously, you'll enjoy this new option.
Simply go into preferences and switch the indicator Style.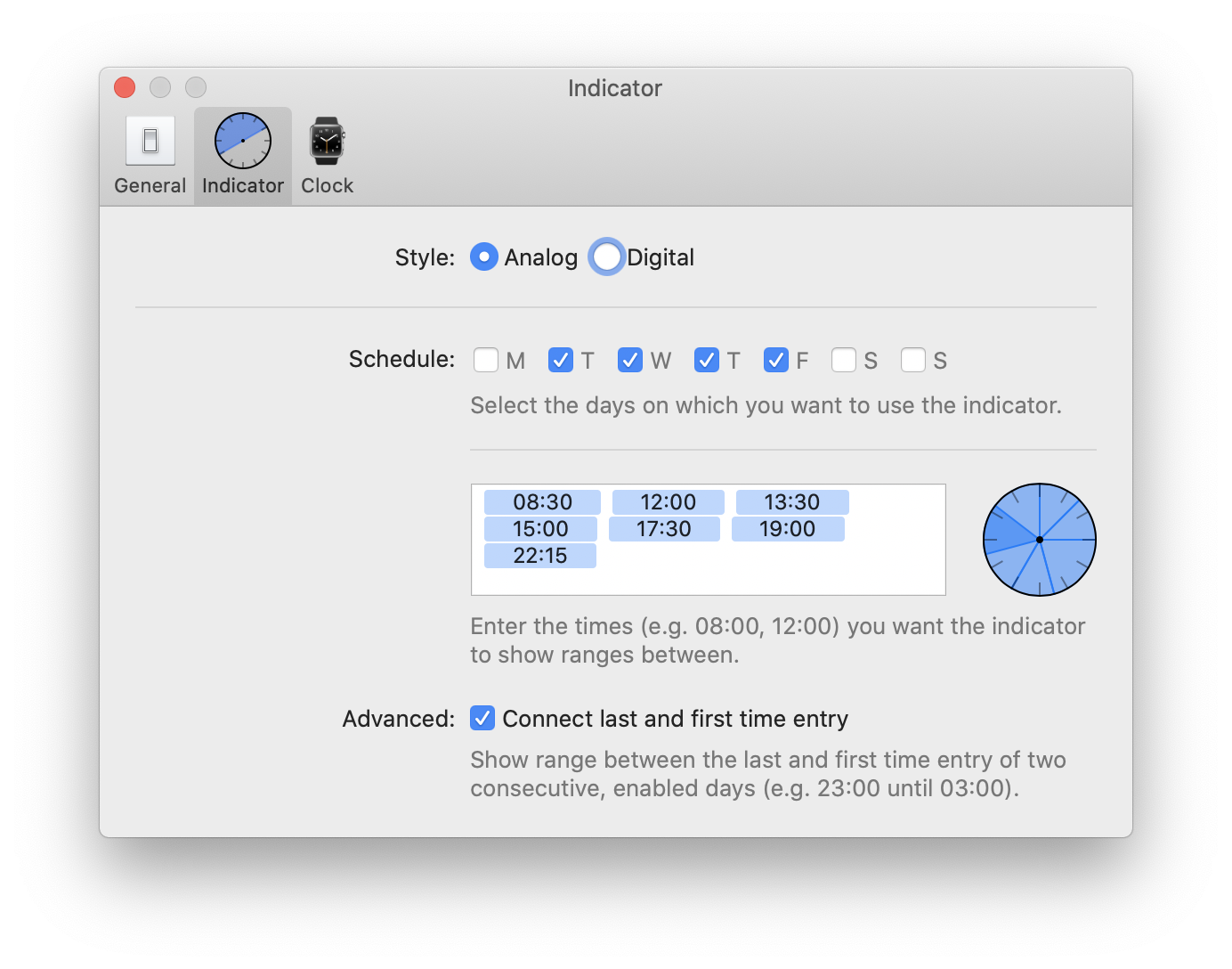 Go from this:

To this:

Get the update directly from me, from the Mac App Store or through Setapp.